Contemporary garage doors are stylish and durable, which means they can add both value and personality to your home. 
So, if you're looking for the right reasons to install one, we have listed them for you right below. Dive in!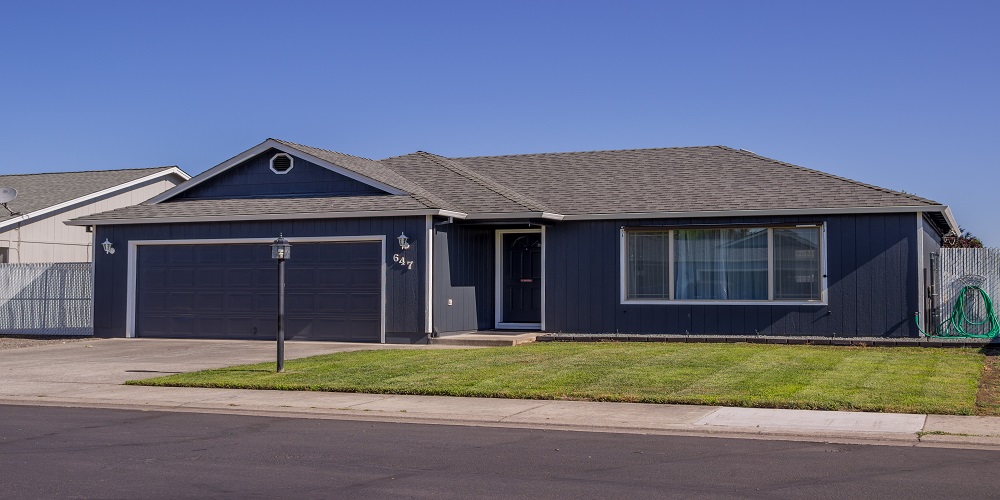 5 Reasons You Should Get A Contemporary Garage Door
1. Wide Range Of Styles
Contemporary garage doors are available in a wide range of styles, so you can choose one according to your preference. For example, if you're going for an industrial look, a metal garage door made with steel or aluminum can be an excellent choice.
In case you have a more traditional home, a wooden garage door may be a better fit because of its warm feel. You can also get composite materials that offer the best of both worlds: they feature the clean lines of metal with the warmth and character of wood.
Glass garage doors are another option if you're looking to go for a more modern look for your home. They offer a sleek aesthetic that's popular these days, and they won't block out natural light as metal doors do.
But as with any major purchase, choosing an appropriate contemporary garage door is important in ensuring that it lasts long.
For instance, metal is the most common material for garage doors, and it's also the most durable option. Wood, on the other hand, can be stained or painted on; however, it may be more prone to damage when exposed to the elements.
Composite materials are often used for their strength and durability. These options come with the advantage of being lightweight, making them easier to install than doors made of metal or wood.
2. Better Technology
You can pair the door with an electric garage door operator, which is much quieter than the traditional type and offers a higher level of security. Besides, some electric models that allow you to control the door from a smartphone or tablet!
3. Energy Efficiency
You may increase the efficiency of your contemporary garage door by equipping it with insulating properties. This means your garage will naturally stay warm during the winters and cold during the summers to take the burden off your power bills.
4. Make Your Home Look Stylish
Installing a garage door that reinforces your home's security and adds to its look can do wonders for the resale value of your property!
5. Customizable
Whether you're opting for a ready-made contemporary garage door or getting it designed from scratch, you can customize it according to your needs and budget. From automatic openers to fingerprint scanners – you can get it all!
Conclusion
Remember that you can only avail the benefits of a contemporary garage door if it's designed and installed by a professional. So, delay no more and contact the best contemporary garage door designers to style and secure your abode!